Special Discount
Screw cap tubes and caps with 50% discount
+ Show features

On selected range of prefilled Grinding Tubes
The range includes Grinding Tubes for Micro-organisms, Soil and Plant
Contact Us for details
Click on icon of product for details and order info
Grinding Beads
Glass Beads (Bulk) Ceramic Beads (Bulk) Stainless steel balls (Bulk)
Tubes pre-filled
DNase and RNase free tubes filled with acid-washed and baked beads Options: Ceramic Beads - Glass Beads - Ceramic and Glass Bead Mix Stainless Steel Balls
Tubes (screw cap)
Screw cap tubes: Volumes 1.5 & 2 ml Conical and skirted Suitable for bead beating and storage Transparent and translucent
Screw caps
Screw caps with O-rings
Screw caps without O-rings and with Smart Secure Closure technology
Suitable for 1.5 & 2 ml screw cap tubes
transparent or coloured
Colours: Red, Green, Purple, White, Black
Homogenizing Kits
Kits contain grinding tubes and homogenizing buffer. Kits come in 50, 100, 500 and 1000 tube packages.
Services
Custom-made prefilled tubes. Tubes (1.5 ml and 2 ml screw cap tubes) filled with beads of your choice and amount. (For orders of 1000 tubes and more)
Why soilGEN is special
Smart Design
soilGEN's pre-filled disruption tubes are suitable and effective for Precellys24, FastPrep, QiPulsing Vortex Mixer, GenoGrinder, or HT Homogenizer and other homogenizers.
Tubes
Our tubes for all biological samples are available and have been designed specifically for the appropriate sample.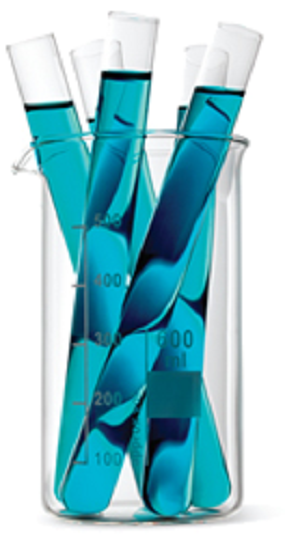 Custom options
soilGEN can provide innovative solutions for your purposes.
Effectiveness
We focus on providing our customers with time-saving, cost-effective and turnkey solutions at the highest technological level.
Liquid cultures (25 ml) were grown to a D730 of 0.5 and were then incubated with 4 µCi of [U-14C]4-hydroxybenzoate for 5 days. Cells were harvested, washed with water, resuspended in 1 ml of water, and then transferred into a grinding tube. Equal volumes of ceramic beads (soilGEN) and 10 ml acetone/petroleum ether (3:2, v/v) were added for extraction...

Christian Pfaff, Niels Glindemann, Jens Gruber, Margrit Frentzen and Radin Sadre J. Biol. Chem. 2014, 289:2675-2686.

Cultures of Synechocystis sp. (25 ml) were grown to a D730 of 0.5 and were then incubated with 4 μCi of 14C-labelled 4-hydroxybenzoate for another 5 days. Cells (~0.2 g of fresh weight) were harvested, washed with water, then resuspended in 1 ml of water and frozen at −20°C. To disrupt the cells, the suspension was thawed and was vortex-mixed three times with ceramic beads (1 mm diameter; soilGEN) for 2 min...

Radin Sadre, Christian Pfaff and Stephan Buchkremer Institute for Biology I, RWTH Aachen University, Worringerweg 1, 52056 Aachen, Germany Biochem. J. (2012) 442 (621–629)